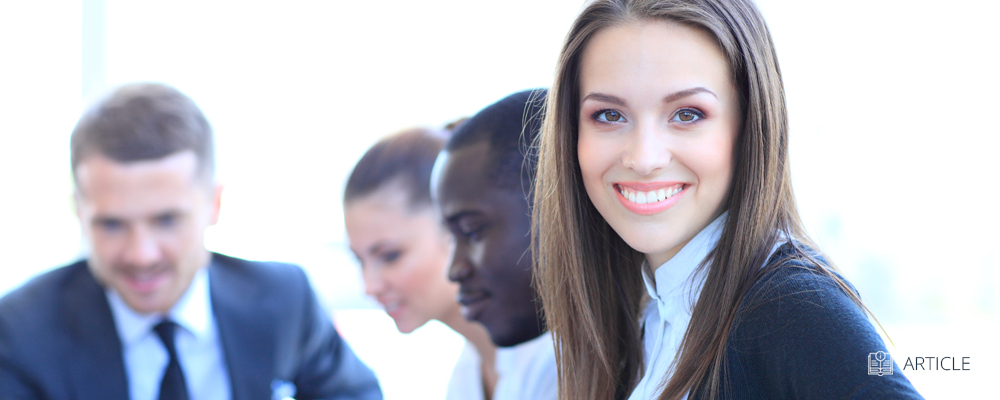 Using Human Resource Data to Support Business Decisions
Using Human Resource Data to Support Business Decisions
https://rockcreekcg.com/wp-content/uploads/2021/05/Using-Human-Resource-Data-to-Support-Business-Decisions.jpg
1000
400
Rock Creek Consulting Group
Rock Creek Consulting Group
https://secure.gravatar.com/avatar/973a7b183816ab690817ef5b070658aa?s=96&d=mm&r=g
Employees play a critical role in the success or failure of a company. Not surprisingly, management tries to create a positive environment for the team. Some leaders say they can 'feel' when things are stable, energized, motivation is high and productivity is good.
There's value in these 'feelings'… but what does the data say? Let's look at some important HR metrics which help us improve the HR environment and make smart business decisions.
Data on Employee Costs
An obvious place to start… In accounting terms, employees are generally considered an expense, including the cost of salaries, benefits, hiring, and firing. This is relatively easy to calculate on an individual basis or by division, location, subsidiary etc.
Example: A growing insurance brokerage calculated that the sales team was costing them 6 times more than their investment in marketing personnel. Increasing the investment in dedicated marketing personnel improved marketing performance, lead generation and revenue.
Data on Employee Costs Relative to Industry Benchmarks
In some industries, we can access information on salary ranges for employees in certain positions. Employment decisions are, to some extent, determined by market dynamics, so comparing what you pay to industry standards can be a useful exercise.
Example: An engineering firm needed to hire 3 software developers for a client project.  They looked at the average part-time and full-time market rates for comparable positions and structured their investment and the project price accordingly.
Data on Employee Retention Rates
Inevitably some employees will leave an organization each year. Many will have to be replaced (at a cost). What's the trend in retention? High employee churn could signal a weak HR organization.
Example: A hospitality business experienced growing employee turnover and customer service was declining. A dedicated Human Resource Manager was hired to analyze and improve retention.
Data on the Costs of Employee Turnover (Hiring)
A departing employee needs to be paid outstanding balances such as Paid Time-Off (PTO). This can 'surprise' some employers and can negatively affect cash flow.
To hire a replacement, a business may invest in recruiting through an agency and/or advertising. Time will be spent on screening and interviewing applicants, processing applications, reference checks and drug tests. These costs may be reduced by hiring internally rather than externally.
Data on Costs of Employee Turnover (Onboarding, Training)
A new employee is unlikely to be productive immediately. They'll need to be trained on company products, processes, personnel, customers, pricing and so on. Training is an ongoing need and the costs can be significant.
Data on Costs of Employee Turnover (Productivity Losses)
Some businesses, like those in professional services, may lose clients when employees leave. Management needs to deal with this and team members can become distracted while morale suffers and information / knowledge is lost. This affects employee productivity (and revenue / profit).
Data on Revenue-producing or Profit-contributing Activities
Employee output, knowledge, problem-solving and creativity can be difficult to measure. That doesn't mean we shouldn't try. Here are some factors which help us measure employee contributions.
Is there Clarity on Company Vision?
Employees should help address the problem the business is attempting to solve – the Company Vision. If that's not crystal clear, it will be difficult to accurately measure employee effectiveness.
Example: The vision of a medical device business is to achieve a market share of 15% in a three-year period. The vision is repeated in all meetings to remind the team and help them stay on track. Incentives are paid as milestones are met. This helps keep everyone on track and aligned.
Is there Clarity on the Business Plan?
While the Company Vision defines the broad direction of the business, clarity on the Target Customer, definition of the Company Products and specific financial goals provide valuable data against which employee performance can be measured.
Example: A seller of CRM software built a marketing department which was successful in generating leads. Marketing targets were exceeded, but sales performance and customer retention was weak. Analysis of the data showed that marketing was attracting the 'wrong' leads (or prospects not suited to the business and its goals). Management worked hard to get clearer on the definition of the Target Customer. While the number of leads declined, sales and customer retention grew significantly.
Are Hiring Strategies Suited to the Organization?
The organizational chart and detailed job descriptions provide guidance on hiring needs. Defining the 'Target Employee' is also important. What do they value? What career do they want? Do they value learning? How important is employment to them?
Example: A supplier of automotive parts worked out that to achieve their revenue goals, they need 250 quality leads per year, and 25% of these converted to sales at an average revenue of $750. These numbers guide management on hiring needs in marketing, sales and management.
Are Professional Development Programs in Place?
Learning helps to increase productivity but also keeps team members energized. It can be formal or informal, driven internally or by external providers and relate directly to the job or other activities.
Example: A large law firm surveyed employees to learn that they greatly valued professional development opportunities. This led to additional investment in training programs and increased employee retention.
Is the Approach to Compensation Working?
Incentive compensation should be linked to results, not activity. 'Non-salaried' compensation, such as education, time-off, flexible working conditions and recognition can have a great impact on employee retention.
Example: A car dealership recognizes an 'Employee of the Month' with various company-wide announcements and a gift package. This generates positive discussion among employees leading to greater collaboration and employee retention.
How's the Culture?
The above factors combine to influence the culture of a business. Culture is difficult to quantify exactly but measuring Employee Satisfaction can help. This should be a frequent activity and feedback should be taken on board and actioned where appropriate.
Ongoing Measurement
All of this data exists at a point in time but will change in positive and negative ways. Successful businesses monitor the trends (for example, in management meetings) and take quick action.
Gut feelings can be useful in business, but data should be used wherever possible to drive decision-making. Contact us to help you make smart business decisions through HR data monitoring.