With over 20 years of hands-on accounting experience, we provide the critical accounting and business advisory services our clients need to save on costs and focus on growth.
At Rock Creek Consulting Group we have one goal – your business' growth.
With over 20 years of hands on experience, we take care of our clients' accounting, tax, and other cost-saving financial processes. That way they can relax about the "nuts and bolts," and concentrate on growing the business.
Why Choose Us?
Companies with in-house accountants or bookkeepers sometimes run into trouble. What if they're unreliable? What if the numbers don't match up, but no one else notices?
With a Rock Creek Consulting Group accountant, you don't have to worry. We have people to verify the work. Plus, we use your company's existing accounting systems to save you cost & time. We're always there to help when needed.
Many companies are finding huge cost savings by outsourcing their accounting services. By partnering with an expert financial consultant, you have the combined benefit of a CFO, controller, accountant, or bookkeeper…without the salary burden! You also save on the hidden costs of in-house staff, like the payroll taxes, office space, office equipment, and benefits.
Stay Updated
Keep up on accounting innovations! Stay connected with Rock Creek Consulting through our blogs.

Our References
Pauleen has been a key asset to PlanetMagpie's financial team for many years.  Not only is she able to provide QuickBooks and accounting services, she regularly provides HR, payroll, and tax services for us as well.  She has such a broad experience base that it's rare for her not to know the answer to one of my many questions.  Pauleen is an important part of our team.  We feel fortunate to have her!
Doreyne Douglas, PlanetMagpie
I have been working with Pauleen for five years and have come to know how careful and attentive she is with details. I appreciate her work. I would highly recommend her.
Angela Dunn Parker, Comyns, Smith, McCleary & Deaver LLP
Our Business Standards 
Honest and ethical business practices. These were a cornerstone of Rock Creek Consulting's founding in 2009, and remain in place today.
We adhere to a strict code of ethics, and we want to work with businesses and individuals who do the same. We firmly believe in "doing what you say you will do" – one of our old-school business values. Hopefully yours too.
Our Founder and President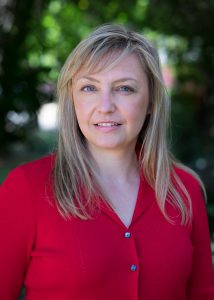 Hello, I'm Pauleen Miller. I founded Rock Creek Consulting Group in 2009. I grew up in the San Francisco Bay Area, where I got my first job in high school working as a part-time bookkeeper.
That was "the hook." I was in love with the business right away and never looked back. Since then I've become a world-class accountant, tax adviser, and business consultant.
In the early 90s, my career evolved from various accounting positions across the San Francisco / Silicon Valley area. The variety gave me experience working with mid-market to enterprise-grade companies in manufacturing, retail (including large brick and mortar chain stores), service companies, wholesalers, and construction.
After 18 years of fast-paced Silicon Valley work, I decided to start my own firm – Rock Creek Consulting. When I did, many of the companies I worked for hired my firm to take care of their accounting. It was a thrilling vote of confidence…I had made the right decision.
I hold a Bachelor of Science in Accounting and a Masters in Taxation from Golden Gate University. I am a Certified QuickBooks ProAdvisor and a member of the National Society of Accountants.
Giving Back 
Rock Creek Consulting shares its success with the communities in which we serve. We strongly believe that our value is not only providing world-class services to our clients, but also in our vital role in helping shape the communities in which we live and which our clients also serve.